Your Day, Unique Like You
The art of meeting your highest expectations.
Your Special Day
Our most unique offering for your wedding ceremony is our beautiful church ruin, the family church of St Oliver Plunkett. This provides a stunningly romantic backdrop to your Humanist ceremony, Spiritualist ceremony or civil ceremony – there is nowhere else quite like it! Your guests will be talking about this wedding for years to come if you choose Loughcrew Estate.
Our venue is located around a central Courtyard designed by the classical architect Charles Cockerell which is similar to a small Parisian piazza. Our bar, drinks reception room, wedding banquet hall and accommodation are all located around this courtyard which gives the perfect spot for your guests to sip champagne and take in the Summer sun.
Our large firepit gives the perfect centre point for late night chats and creates a stunning atmosphere after dark. The venue is quirky, inviting and your guests will love the stunning views across the hills of Meath.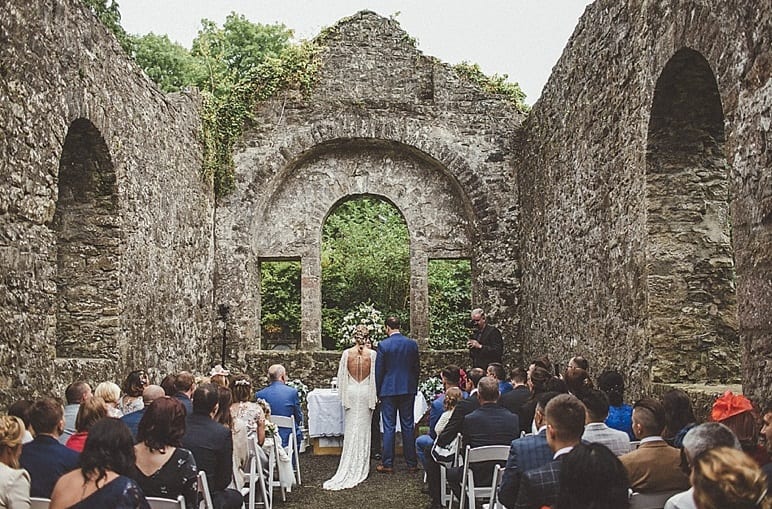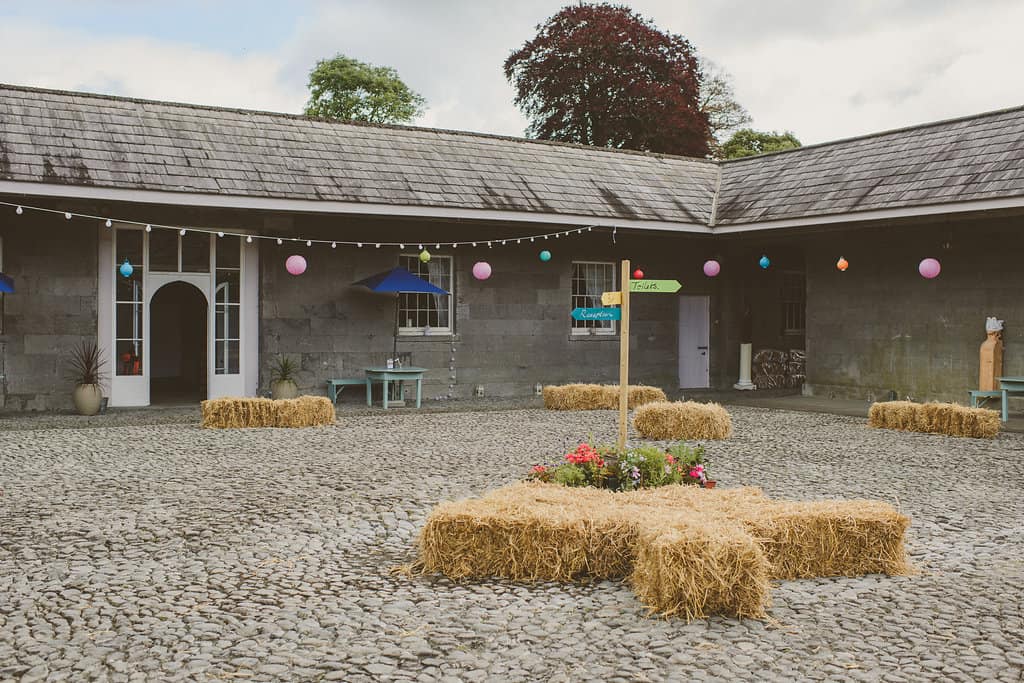 A place apart
A romantic country house venue that is exclusively yours for your wedding weekend. We have eyes only for you and never have more than one wedding party on site.
Banquet Hall
Not your ordinary function room, this beautiful room seats 140 comfortably for dining. The wooden floor can be cleared of furniture by our night porter and provides the perfect dance hall for late night moves.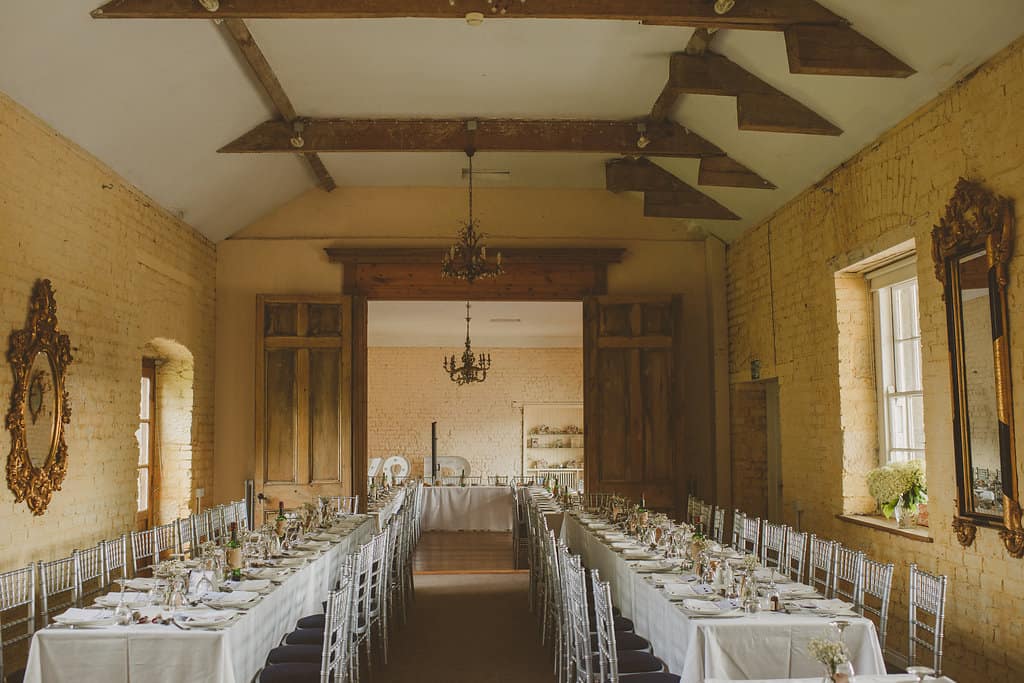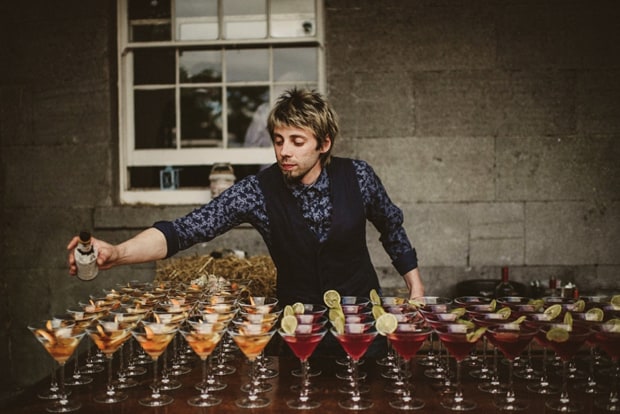 Plunkett's Bar
The perfect spot for getting your G&T fix! Bar options are flexible so please ask us for more information when you visit.
Drinks Reception Room
Host your post-ceremony champagne reception here. Or have it as your chill out area complete with wood burning stove and comfy couches to rest your weary feet after hours of dancing!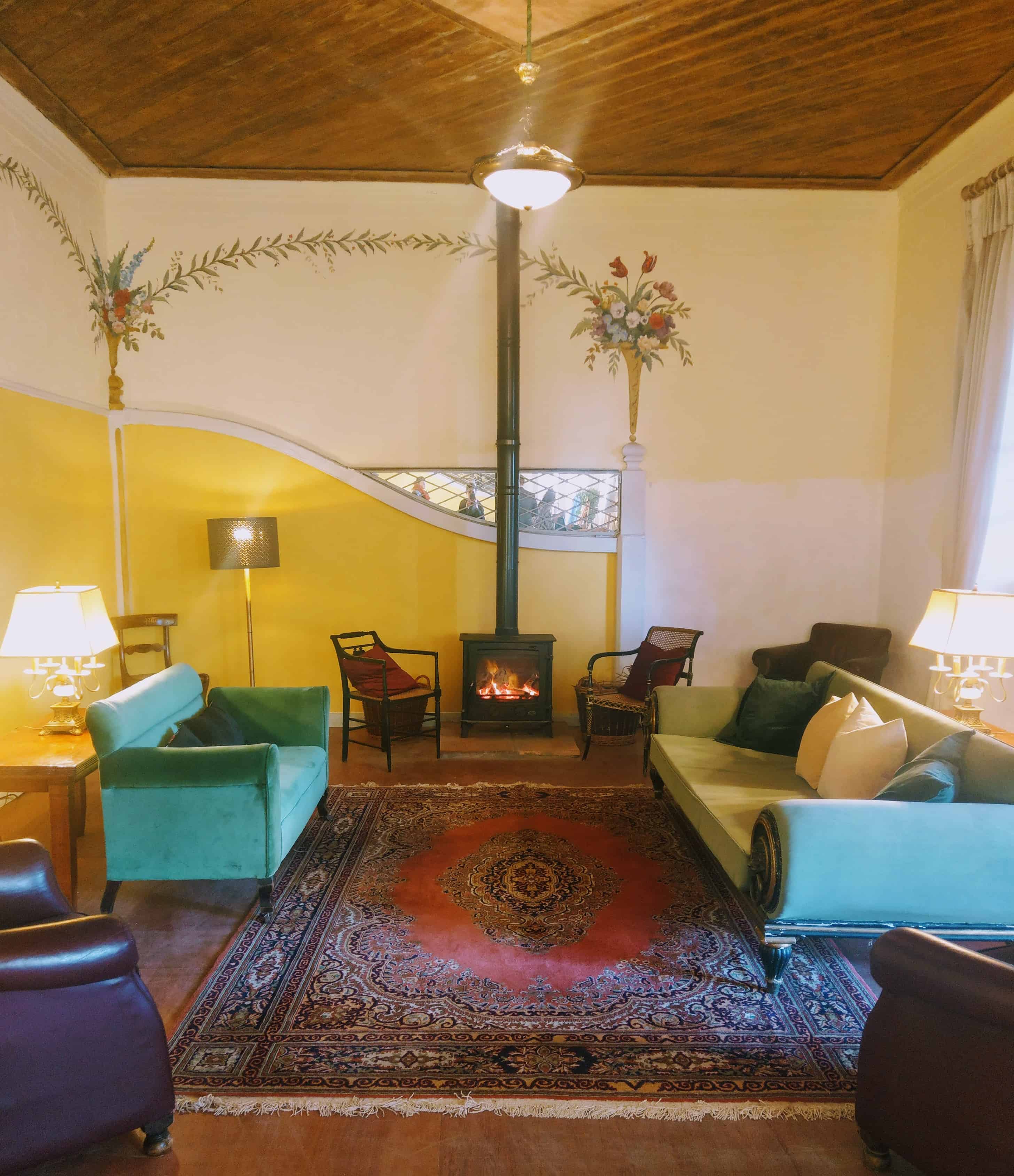 When we started looking at venues for our wedding we had a clear idea of what we wanted; a personal bespoke wedding... The house itself felt like a home away from home. We had exclusive use with our immediate families staying with us all weekend. The vast grounds with the idyllic scenery was picture perfect and was only made better by the beautiful romantic St. Oliver Plunkett's church which we got married in. We cannot recommend this venue enough if you want a personal, relaxed and alternative wedding.

Loughcrew was the perfect location for our special day. It is an intimate venue where we were given the freedom to be creative and design our wedding to suit our personalities... we were blown away by the beauty of the grounds and St Oliver Plunkett Church was a magical setting for our ceremony. A big thank you to Deborah and the team at Loughcrew for your support… our wedding was an absolute fairy-tale!

During May 2017 my son and his wife had their Wedding celebrations in Loughcrew House. They could not have chosen a better location, the venue was just perfect. Loughcrew House is surrounded by splendid gardens and green countryside, great local walks and interesting history, not to forget a great coffee shop on site. Deborah was extremely helpful and kind, and went out of her way to be there if needed. The house itself is just amazing, great furniture and artwork full of quirky charm. Personally I would fully recommend it as a wedding venue, (or a venue for any event) it is far superior and different than any wedding I have ever been to.

Mother of the Groom

We got married at Loughcrew in September of last year and couldn't have found a more special location for our big day. The church, venue and accommodation all situated on the Loughcrew estate grounds and surrounded by the beautiful county Meath countryside were perfect. Thank you to all the wonderful Loughcrew staff who were on hand all weekend to make our big day run effortlessly.

Groom